Famous for the backwaters in Kerala, the city of Alleppey is also known for its beaches, temples, boat races and Ayurvedic spa and wellness centers.
Dotting the coastline of the Arabian Sea, Alleppey (also known as Alappuzha) is the oldest planned backwater town of Kerala. This place is famous for its numerous rivers crisscrossing the Sea and is home to many canals, backwaters, beaches and lagoons. Alleppey is often referred to as the Venice of India. The backwaters coupled with houseboats and the tropical village life makes Alleppey worth a visit.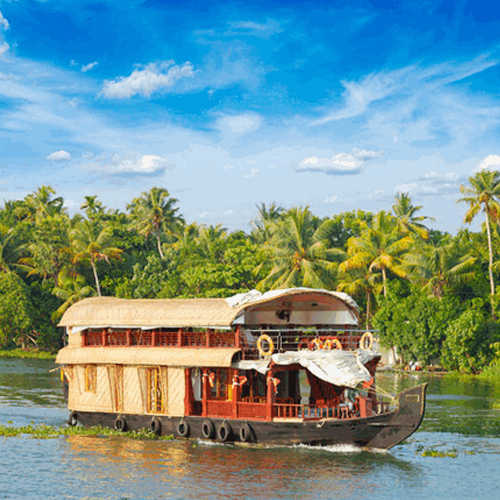 The backwaters of Alleppey is the perfect place for recreation after a hard month's work. A perfect getaway from the busy city life, the backwaters have houseboats at your disposal foryou to rewind and relax as a part of your perfect vacation.
Alappuza is perhaps one of the best places in Kerala for a backwater holiday. The wuaint and calm waters add to the charm of the place. Imagine drifting slowing on the backwaters of Kerala as you sip your fresh coffee and enjoy the beauty of God's Own Country. The enchancing houseboats just add that extra flavour to your trip!
The Alappuzha beach, also known as the Alleppey Beach is famous for local getaways due to its blissful surroundings. Known as the Venice of East, Alappuzha Beach is a great tourist attraction in Kerala. It is known for its intrinsic beauty and a 150 years old pier which stretches into the sea. Alappuzha Beach is the venue for a number of fun-filled and thrilling activities ranging from adventure sports to quaint beach getaways. Relaxing under the palm groves and picnicking beside the beach are amazing options available to those visiting the beach. Alleppey Beach is a host to many festivals like Sand Art festival and Alappuzha Beach Festival.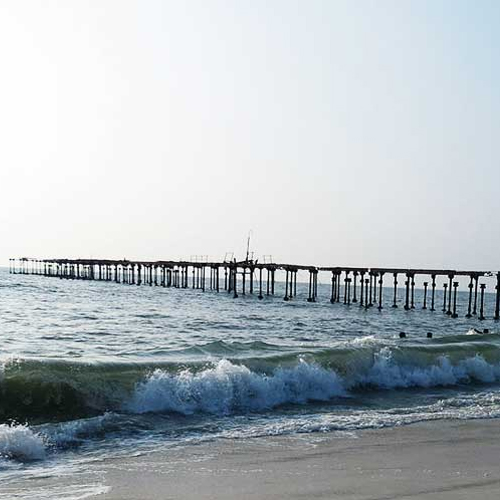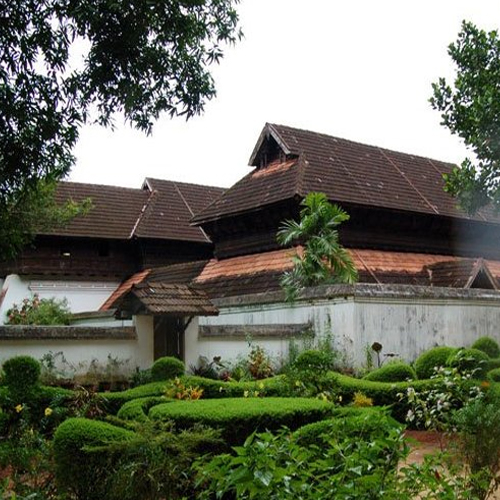 He 18th century Krishnapuram Palace built during the reign of the Travancore monarch, Marthanda Varma, is a Krishnapuram Palacedouble storied structure which displays typical characteristics of Kerala architecture-gabled roofs, dormar windows, narrow corridors. It houses one of the largest mural paintings in Kerala called the Gajendra Moksham. It measures14 feet by 11 feet and is at the western end of the ground floor, a walking distance from the Palace Pool. Inside is also a museum of antique sculptures, paintings and bronzes. Situated 47 kms from Alappuzha on the way to Kollam, Krishnapuram is easily accessible by bus from either town
Amabalappuzha Sreekrishna Temple on the Kollam-Alappuzha Highway is called the Dwaraka of the South. It is frequented by thousands of devotees especially during the annual festival which falls in April every year. 'Ambalappuzha palpayasam' the devotional delicacy of the temple, is renowned for its unique taste. Ambalappuzha is also famous for the traditional visual martial art of Kerala, Velakali.